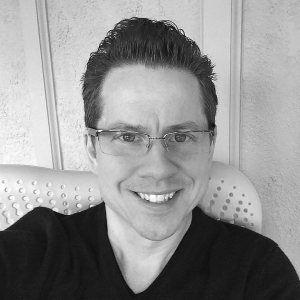 Bill Bowman is the Owner and Creative Director at Bowman Design & Direction.
He has that rare combination of creative energy and results orientation. Bill is not only a gifted designer, but he is also completely tuned in to the world of technology. He is able to imaginatively leverage technology to implement clean, compelling designs. Perhaps Bill's greatest strength, however, is his ability to genuinely immerse himself in a client's business to develop strategic, effective solutions that meet customer needs and, ultimately, business needs.
Bill has been a designer for more than twenty years, and his work has been described by clients as "strategic," "elegant," "innovative," "durable," and "striking." He won the American Graphic Design Award for brand and internet design for his work with The Boston Symphony Orchestra."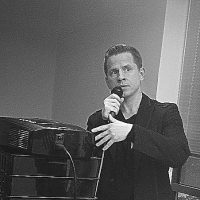 Bowman Design & Direction was founded by Bill Bowman in 1995. The firm has always been guided by Bill's philosophy that great branding and design can make the impossible, possible. We have been working with clients of all shapes and sizes for over two decades. Clients choose us because our approach to discovery, design, and development is unique. Here's how we explain it.
We live in both worlds.
We think about how branding, strategy, design, and development work together, as opposed to serial steps in a process.
We are uniquely focused on delivering the results you seek.
We start with strategy, analytics, and qualitative assessments, so we have a keen sense for what will work for your customers and your business.
We are inspired to create stunning visual experiences for your customers.
We will help you engage customers across all digital touch points.
We harness the best technology to deliver these experiences.
We are technology agnostic so we seek optimal solutions for our clients instead of focusing on a specific platform.
Our work is infused with enthusiasm for your brand.
We create integrated, on-brand communications including web, social, and mobile experiences, innovative marketing campaigns and dynamic promotions.
"I would highly recommend Bowman Design in any scenario where you are challenged to provide the BEST online consumer experience possible, particularly, if you wish to leverage consumer insight and behavior, cutting edge technology, and superior design."

Caché

"When you work with Bowman Design, they bring you on a journey that is exhilarating, educational, fun and ultimately results in a product that you're thrilled to be associated with."

CBS Corporation

"Bowman Design has the rare talent and ability to solve business problems by devising multimedia solutions that are strategic and functional yet also wrapped in unique, cutting-edge, smart design."

NewBlue

"Bowman Design is for people and projects that won't settle for conventional solutions."

"Bowman Design represents some of the best and brightest minds in web design. Their innovative approach to discovery, development and design adds tremendous value for clients."

CHGE at Harvard Medical School

"Bill Bowman's energy and enthusiasm got all involved in the project motivated and excited to work with him. If anyone is thinking about building a new website or giving an old website an overhaul, Bill Bowman is who you go to, period; he is an absolute gem and better, in every respect, than anyone I have ever seen in his field. As an aside and bonus, he is a lot of fun too! I intend to keep him around for as long as he will have us."

Fairfield and Associates
Clients
B2B
A123 Systems
Acme Packet
ATG
Communispace
Concord Communications
Davox
Demandware
Expand Networks
EzChef
Joslin Lesser
PartyLite
Progress Software
Segue Software
Sonic Software
Thinking Machines
B2C
Bose
Caché
Comcast
Harvard Medical School
International Poster
Jeanne Beatrice
L'ORÉAL LANCÓME
Nutrisystem
National Geographic
New York & Company
Ulta
Zildjian
App
Davox
EzChef
Segue Software
Ecommerce
ATG
Caché
International Poster
Jeanne Beatrice
L'ORÉAL LANCÓME
Nutrisystem
National Geographic
New York & Company
Ulta
Entertainment
Fitness
Healthcare
High Tech
A123 Systems
Acme Packet
ATG
Communispace
Concord Communications
Davox
Demandware
Expand Networks
EzChef
Progress Software
Segue Software
Sonic Software
Thinking Machines
Thinking Phones
Legal
Multi-Level Marketing
Retail
Bose
Caché
Comcast
International Poster
Jeanne Beatrice
L'ORÉAL LANCÓME
Nutrisystem
National Geographic
New York & Company
Ulta
Zildjian